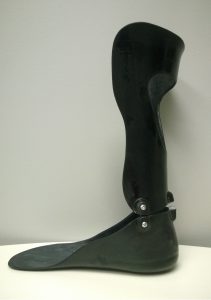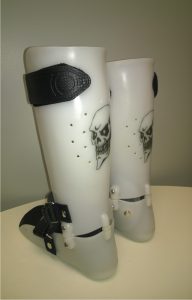 Orthowear provides a full range of orthotic and custom bracing services for both children and adults.
We provide our patients with custom devices that are designed to restore function and mobility, prevent further deformity and provide support for an affected extremity. Prescribed devices will provide optimal alignment to individuals who are affected by stroke, cerebral palsy, osteoarthritis, multiple sclerosis, muscular dystrophy, dystonia, spinal cord injuries, sports injuries, peripheral vascular disease, Charcot Marie Tooth, chromosomal disorders, developmental delays, idiopathic toe walking and other neurological disorders.
Some of the custom devices fabricated include the following:
SMO – Supramalleolar Orthosis
AFO – Ankle Foot Orthosis
KAFO – Knee Ankle Foot Orthosis
EO – Elbow Orthosis
WHO – Wrist Hand Orthosis
Back Braces
Knee Braces (sports or osteoarthritis)
Foot Orthotics
Shoe Modifications and Shoe Lifts
Orthowear works closely with the patient's physician, family, physiotherapist and occupational therapist to help the patient reach their full mobility.
The initial patient evaluation will be performed by a Certified Orthotist. The evaluation will include a history, tests and analyses, as well as personal patient objectives. If the Orthotist and healthcare team decide that a custom device is appropriate, then measurements and a cast of the patient's extremity will be taken. The custom brace will be fabricated in the lab on site and a static and dynamic evaluation appointment will be scheduled.
During this fitting appointment, the device will be adjusted and the patient will be given the opportunity to wear the brace for the first time. Frequently the patient's physiotherapist will attend this appointment. Proper wearing schedules, maintenance, skin tolerance and donning/doffing of the devices are always discussed. In some instances, gait training may be recommended and suggestions for daily exercises and stretches will be given. Frequent follow-up appointments will be scheduled to review patient progress, assist in ongoing therapy and continue treatment through comprehensive orthotic management.